Introducing Wambli Waste, a one-eyed storyteller with a penchant for his...herbs....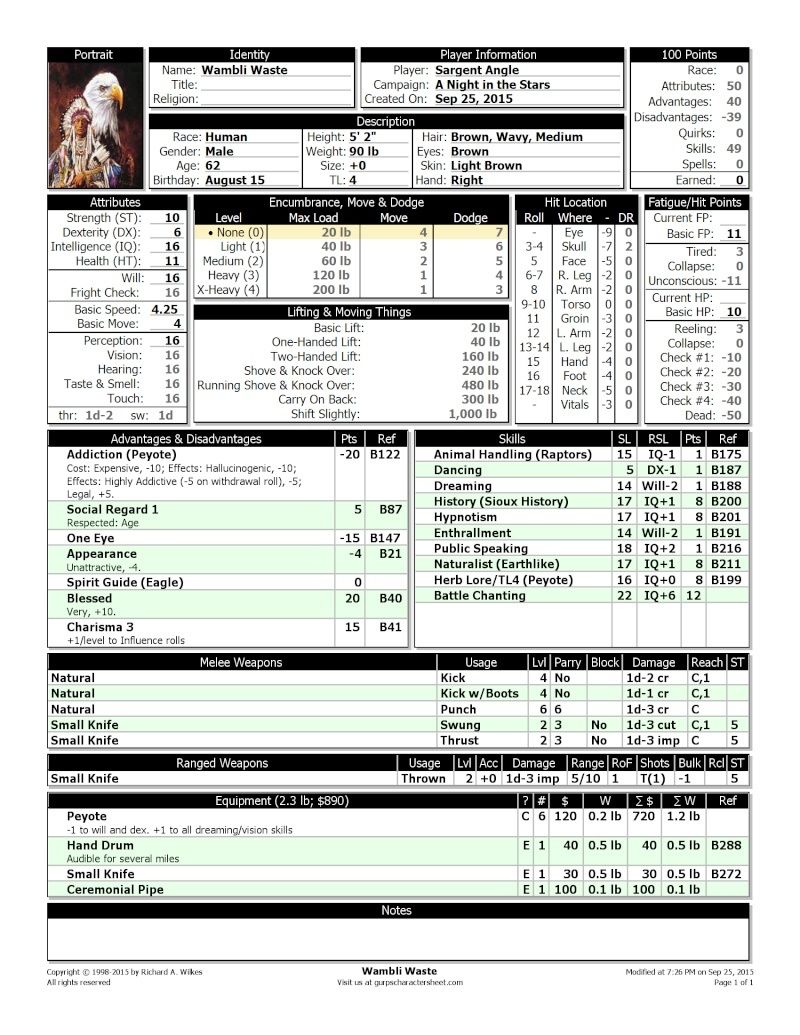 Commune Dance - Eagle
This dance is gained by the Very Blessed (Animal Guide) advantage.
This dance invites the animal guide to grant the ritualist a vision.
- Create a ritual circle.
- Sit in the center of the circle facing the direction the sun rises. Smoke a dose of peyote.
- Dance left along the circle while banging a drum.
- Dance more and more frantically until you pass out in the circle.
Secret IQ+5 roll. On success, the animal guide appears in a vision and gives the ritualist useful information.
This ritual costs 10 FP.