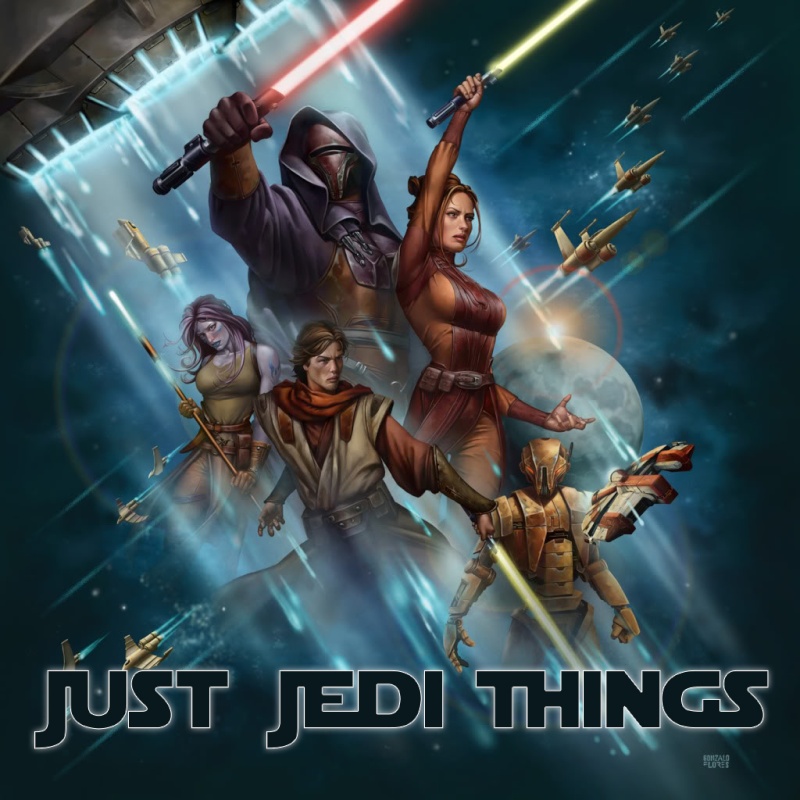 GENERAL NOTES
I'm very happy with how the last adventure went and intend to follow the same basic format - no map, controlled setting, finish the story in one sitting.
As always, feedback on what was fun and what wasn't helps me make better adventures for you.
This adventure will use the GURPS Basic Set and the fan-made
GURPS Star Wars Sourcebook.
Only the movies and sourcebook are considered canon in this adventure.
I'm hoping to run this adventure the weekend of the 10/11th. We'll see how everyone's schedules shape up.
Those who played in the last adventure have priority for getting a seat in this one. Please
post your interest to reserve a seat.
After a few days I will search for players to fill empty seats.
SETTING & PREMISE
The year is 28 ABY - 24 years after the conclusion of the original trilogy. The New Republic has arisen and created a stable democracy across much of civilized space.
The party is a group of mid-level Jedi Knights responding to a distress beacon. You have specific orders from the Jedi Council and answer to an NPC Jedi Lord who will not accompany you on the mission. You will ride a civilian shuttle to the location then proceed on foot. You'll be briefed about the details when the mission begins.
NITTY GRITTY
TL: 11
Character Points: 400
Restrictions: No more than
100 points of DAs
. You must
select a racial template
for your character and take all the stats, adjustments, etc of that race - or play a Human, with default stats. Basic stats cannot be
increased or decreased more than 2
from your racial template (updated). Your character must be a
Padawan Adept, Knight, or Grand Knight
in good standing with the Jedi Order.
Use supernatural and exotic advantages/DAs sparingly. Ask me if you have doubts about whether something fits.
Special: Your character should carry a lightsaber. Create one for yourself (p. 51 Star Wars). If it has one crystal, it's free. For two or three crystals, you pay full price. If you are a Padawan Adept, I will give you a training lightsaber. "In Training" is a -10 point disadvantage reflecting the fact that you didn't get to make your own lightsaber and that training sabers are pretty basic.
If you don't want to use a lightsaber, A) You're bad at Star Wars and B) Talk to me.